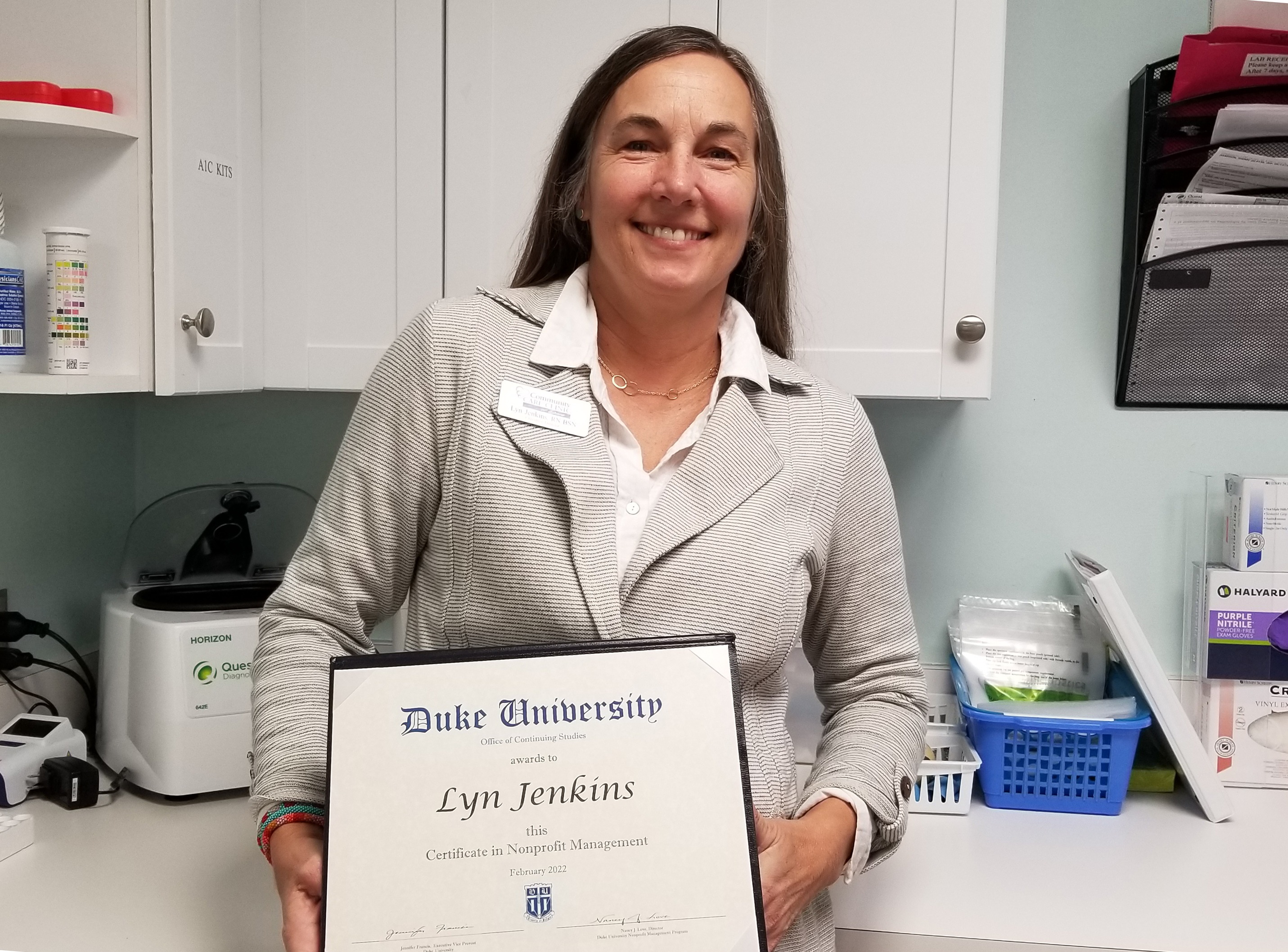 23 Outer Banks Nonprofit Leaders Receive Duke University Nonprofit Management Certificates
Nonprofit leaders from across the region attended eight days of virtual training covering the full spectrum of nonprofit management topics, including finance, development, strategic planning, governance of the board of directors, etc. All 23 participants completed the courses and received nonprofit management certificates from Duke's Office of Continuing Studies. The training sessions were held virtually, due to COVID restrictions.
A Community Foundation grant of $30,000 enabled the first 20 students to enroll to receive scholarships to offset tuition fees of $2,250. The rewards were disbursed to affiliated nonprofits after the program ended. Hosted by former executive director Bob Muller, the course was originally scheduled to take place in 2021 but had to be postponed due to COVID-19. Classes were taught by Duke instructors from a variety of nonprofit disciplines.
Feedback from attendees has been overwhelmingly positive.
"The Duke training was fantastic," said Michelle Lewis, executive director of the Peace Garden Project. "It gave me the opportunity to engage with management tools that I hadn't tried before. It also provided me with useful tools for getting and maintaining stakeholder engagement. »
Room In The Inn Executive Director Mike Jones said, "Everything about the course, including the instructors, course content and interactions with classmates, was top notch.
"Having worked as a registered nurse and regional safety net coordinator, I understood the health care access challenges faced by uninsured and financially challenged adults," said Lyn Jenkins, Community Care Clinic of Dare . "However, to be an effective general manager of a free/charitable clinic, I had to learn how to lead so that our organization could bring about positive social change. The Duke Nonprofit Management Certificate program taught me the key leadership skills I needed to shape the vision and culture of the Community Care Clinic of Dare staff, volunteers, and board of directors.
Sponsorship of the Duke Training Series by the Community Foundation is part of ongoing annual efforts to support and mentor nonprofit organizations through training opportunities. Those interested in receiving more information about upcoming events are encouraged to sign up to receive his nonprofit events newsletter at obcf.org.
The Outer Banks Community Foundation is a 501(c)3 nonprofit charitable organization that connects people who care with important causes. Based in a historic flat-roofed cottage in Southern Shores, the Community Foundation manages $25 million across more than 200 charitable funds for individuals and agencies, awards grants to nonprofit organizations, administers 60 scholarship programs and provides tailored services to help donors pursue their charitable interests. Since its inception in 1982, the Community Foundation has awarded more than $12 million in grants and scholarships to local nonprofits and students.