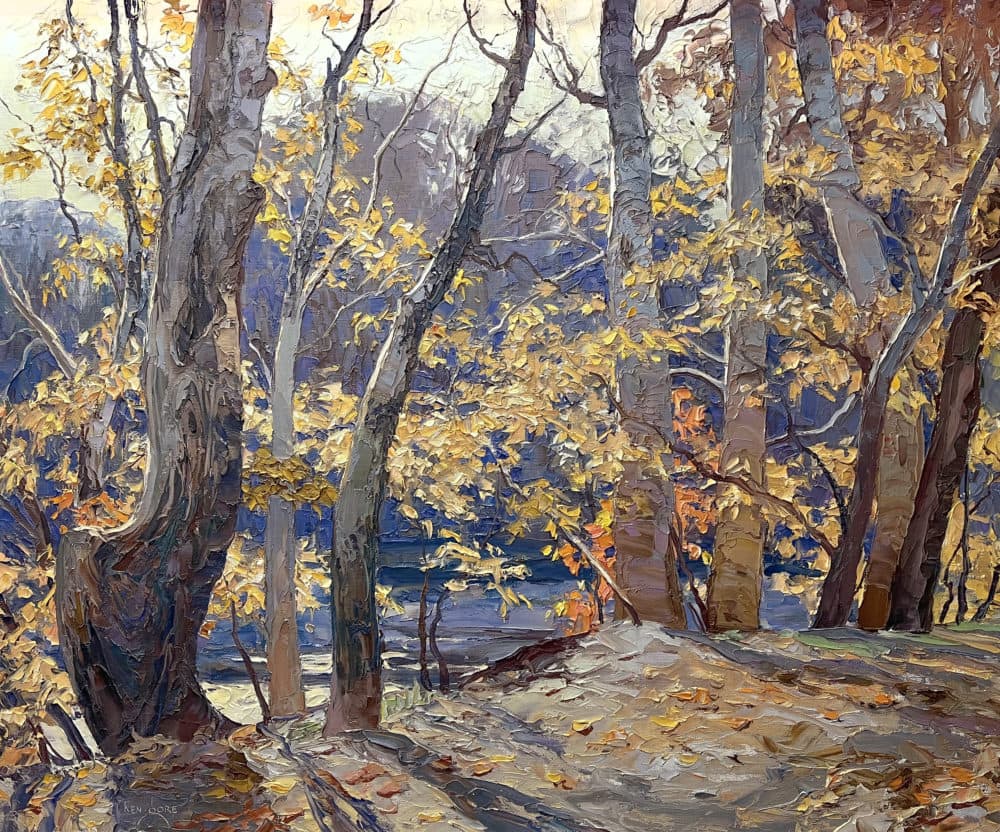 5 things to do this weekend including an art exhibit at the Cape Ann Museum and a dance workshop
Remember when learning to bake bread and going to Zoom happy hours and online dance parties seemed like a novel idea? Well, it's been said more than once, but the time apparently doesn't exist anymore. With the start of Aquarius season and in the midst of so much going on, we have a few new ways to spend your weekend. Whether indoors or outdoors, on a stage or in a dance class, in a group or alone, hoping they nourish your soul.
Sunday January 23
In the words of Nirvana, "Come as you are" to this free Sunday event featuring the New England Orchestra Me2/. This ensemble — created by and for people with mental illnesses and their allies — is hosting its "Stigma Free at Boston Symphony Hall" concert on January 23. The more than 100 musicians hail from multiple states and will perform classic works by Grieg, Rossini, Berlioz, Beethoven and others under the direction of co-founder and conductor Ronald Braunstein. [Interested in catching more classical music? Check out our winter arts guide here.]
---
From Saturday to February 19
You may have seen curling at the Olympics, now you can learn the basics this weekend alongside the North End Curling Club on Seaport Common. Lessons take place on Saturdays from 2pm to 4pm in 30 minute increments and no experience is necessary. Dress warmly and comfortably. RSVP online to this link.
---
From Saturday 22 January to Tuesday 22 February
"Tela Para Cortar", or the expression "Fabric to be cut" in Spanish, means to approach or dwell on the nuance and unpacking of a subject. That's the heart of this new exhibit, which opens this Saturday at the Near Gallery, 101 Union St. in Newton Center from 6-9 p.m. Curated by David Guerra, the founder of the AREA gallery, it will feature Puerto Rican artists Sebastian Gutierrez and Uziel Orlandi and show how each "uses textiles to expose dimensions of consciousness, and seek a new visual language".
---
Saturday January 22
This Saturday, from 2 to 4 p.m., take part in an Afro-Cuban dance workshop and explore movement and a form of dance rooted in African traditions brought to Cuba. It will be taught by Aaron Dumas at the Cambridge Athletic Club, located at 215 First St. The price in person is $30 while online is $25. The class is limited to 20 students. Book your place here.
---
Until March 31
The special exhibition, "Cape Ann & Monhegan Island Vistas: Contrasted New England Art Colonies," is extended through March 31 at the Cape Ann Museum. The exhibition tells the story of two of New England's oldest summer settlements and features two new works by artist Ken Gore as well as pieces by Theresa Bernstein, Walter Farndon, Eric Hudson, Margaret Patterson and Charles Movalli.