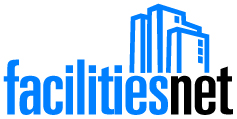 Access Board Recognizes Smithsonian Accessibility
Facility Manager Cost Reduction/Best Practices Quick Reads RSS Feeds
January 14, 2022 – Contact the FacilitiesNet editorial staff »
Thirty-two years after the enactment of the Americans with Disabilities Act (ADA), institutional and commercial establishments continue to struggle to ensure that their facilities are accessible to all visitors and occupants. So when a leading organization makes progress on accessibility in its facilities, it's worth celebrating.
In December, the US Access Board recognized the efforts of the Smithsonian National Museum of Natural History for its installation of new angled walkways for an accessible entrance to the National Mall side of the 111-year-old building. The board recognized the importance of providing compliant and accessible routes and entrances, stating that "The Access Committee commends the museum for this accessible design and its continued commitment to removing barriers. It allows easier and more dignified access to the museum for people with disabilities, the elderly, stroller users and others. These sloping walkways set an excellent example for other museums and historic buildings on the National Mall to follow by providing greater accessibility for the American public.
Before the upgrades, the museum's entrance from the National Mall only provided a monumental staircase that required people with disabilities to navigate around the large building to the Constitution Avenue entrance. Now the two new sloping walkways provide better access for all museum patrons. The aisles are graded between 1-3% and are 8 feet wide, allowing room for pedestrian traffic in both directions. The walkways also include bronze handrails and rest landings with a winding bench.
Federal buildings and facilities that have been designed, constructed or modified with federal funds must meet Architectural Barriers Act (ABA) Standards for accessible design, which indicate where access is required and provide detailed specifications for ramps, parking, doors, elevators, restrooms, assistive listening systems, fire alarms, signs and other accessible construction elements.
Dan Hounsell is editor for the Installs Market. He has over 25 years of experience in the fields of engineering, maintenance and grounds management in institutional and commercial facilities.
Following
---
comments