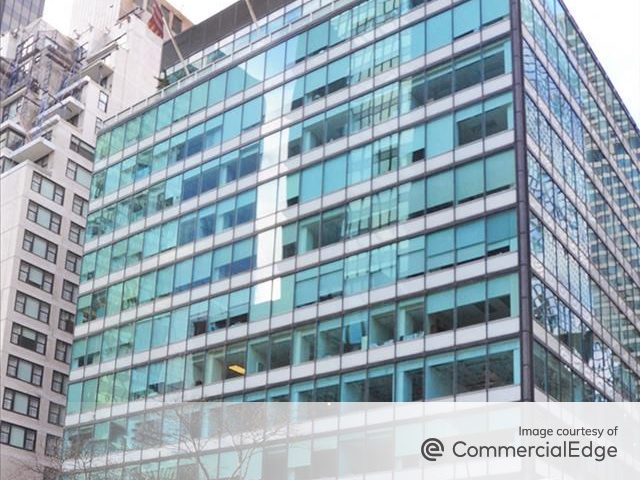 AEW Capital Management sells midsize Manhattan office for $72 million – Commercial Property Executive
AEW Capital Management sold 830 Third Ave., a 147,068 square foot Class A office building in Midtown East Manhattan in a $72 million off-market sale. The sale was financed by a $53.4 million acquisition loan held by Truist. JLL Capital Markets worked on behalf of the seller and procured for the borrower, a joint venture between Empire Capital Holdings and Namdar Real Estate Group.
The 13-story building, located at the intersection of 51st Street and Third Avenue, was once the headquarters of the Girl Scouts of America. Originally built in 1958, the building offers floor plans ranging from 8,200 to 12,300 square feet suitable for smaller tenants looking for full occupancy. The first three floors are connected by an internal staircase, while the 12th floor has a private outdoor terrace.
---
READ ALSO: Manhattan office vacancy rate fell in second quarter
---
Located 5 minutes from the Grand Central Terminal subway station and two blocks from Lexington Avenue, the boutique office building is less than a mile from the Museum of Modern Art and Central Park, a 5.2 km from downtown Manhattan and 4.6 km from downtown Brooklyn.
The JLL Capital Markets Debt Advisory team of Senior Managing Directors Aaron Niedermayer and Maz Herzog, Senior Director Marko Kazanjian, Director Robert Tonnessen, Vice Chairman Jackie Ferrer and Analyst Joy Dracos worked on behalf of the 'borrower.
JLL Capital Markets' investment sales team led by Senior Managing Directors Andrew Scandalios and David Giancola, Managing Director Vickram Jambu and Vice President Jeniffer Zelko represented the seller.
The active Manhattan office market
After acquiring it in 2001, AEW Capital Management upgraded the property with an improved lobby, storage space, elevator cabs and bike storage. The property is currently 62% leased, including 3,799 square feet of commercial space occupied by Republic Bank.
Recently, ZG Capital Partners and Rialto Capital Management secured $175 million to complete the $105 million acquisition of the 20-story Park53 office tower, also known as 45. E. 53rd St. or Banco Santander Building in Midtown, Manhattan.