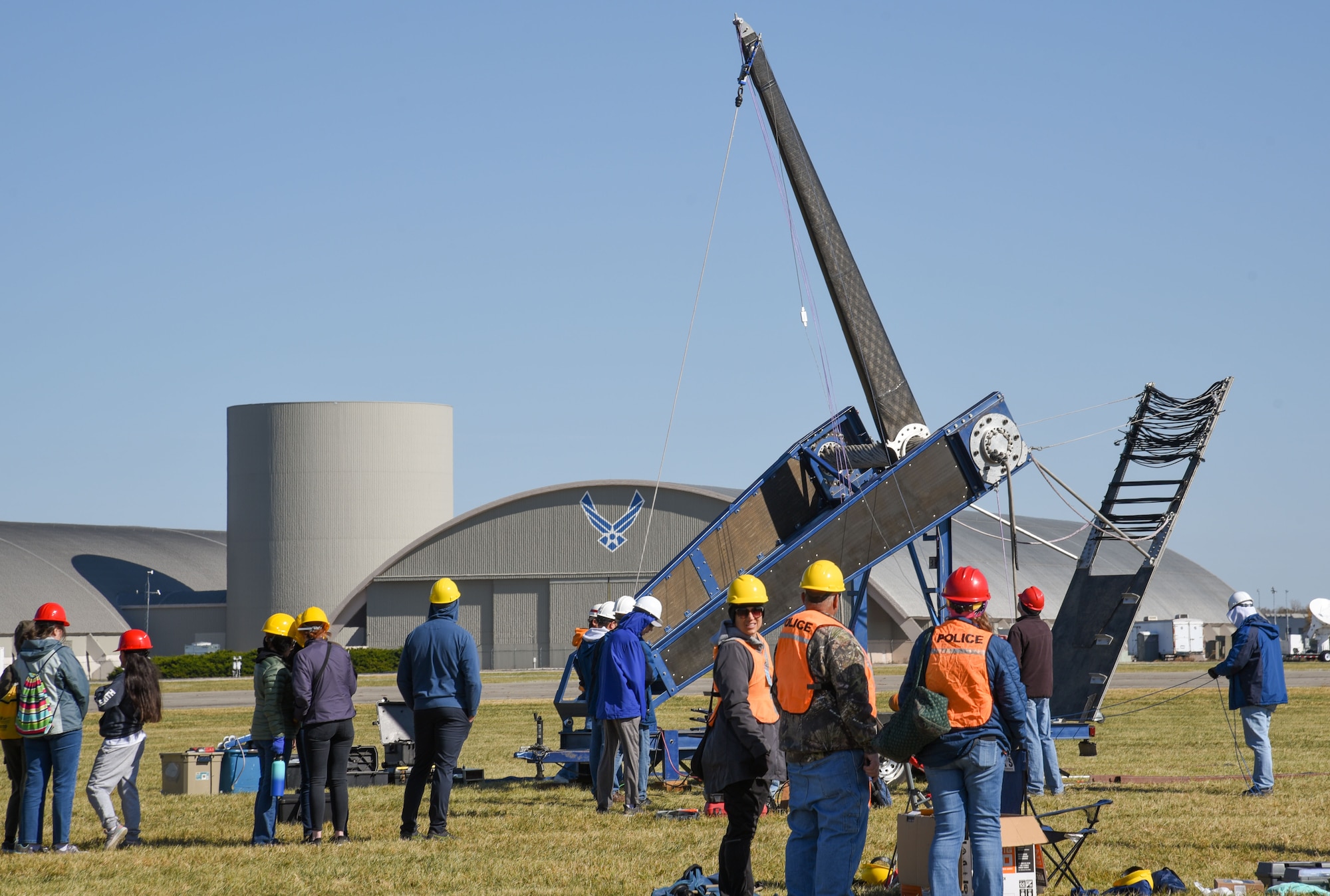 AFLCMC Hosts 17th Annual "Pumpkin Chuck" > Air Force Life Cycle Management Center > Article Display
The "Pumpkin Chuck" is a fall tradition for the AFLCMC. On Saturday, Oct. 15, the AFLCMC welcomed Airmen and community members to the 17th Annual Demonstration, held on the grounds of the National Museum of the USAF, Wright-Patterson AFB, Ohio.
Produced by the AFLCMC's Engineering Branch, the family-friendly event helps teach kids about STEM (Science, Technology, Engineering, and Math) career fields. Teams enrolled in three classes use machines to launch pumpkins into the sky. The entered teams have all created their own machines as part of the competition.
The video below shows off some of the twist catapults and ready-to-fly pumpkin baskets. He also introduces you to some AFLCMC engineers and shares their thoughts on the importance of outreach events like the Pumpkin Chuck.
"The Pumpkin Chuck gives us the opportunity to share with the community many of the STEM events that we have," says Jackie Janning-Lask, SES, Director of AFLCMC's Engineering Branch. "This [event] gives students and families the opportunity to see what pumpkin throwing is all about. »
Events like the annual Pumpkin Chuck help students learn about force, motion, angles, ratios and teamwork. Teams used catapults in three different classes, with different sized pumpkins for each. The biggest pumpkins were "thrown" from mechanical Class A machines. Team ETHOS, a group of engineers based at WPAFB, created the only Class A machine.