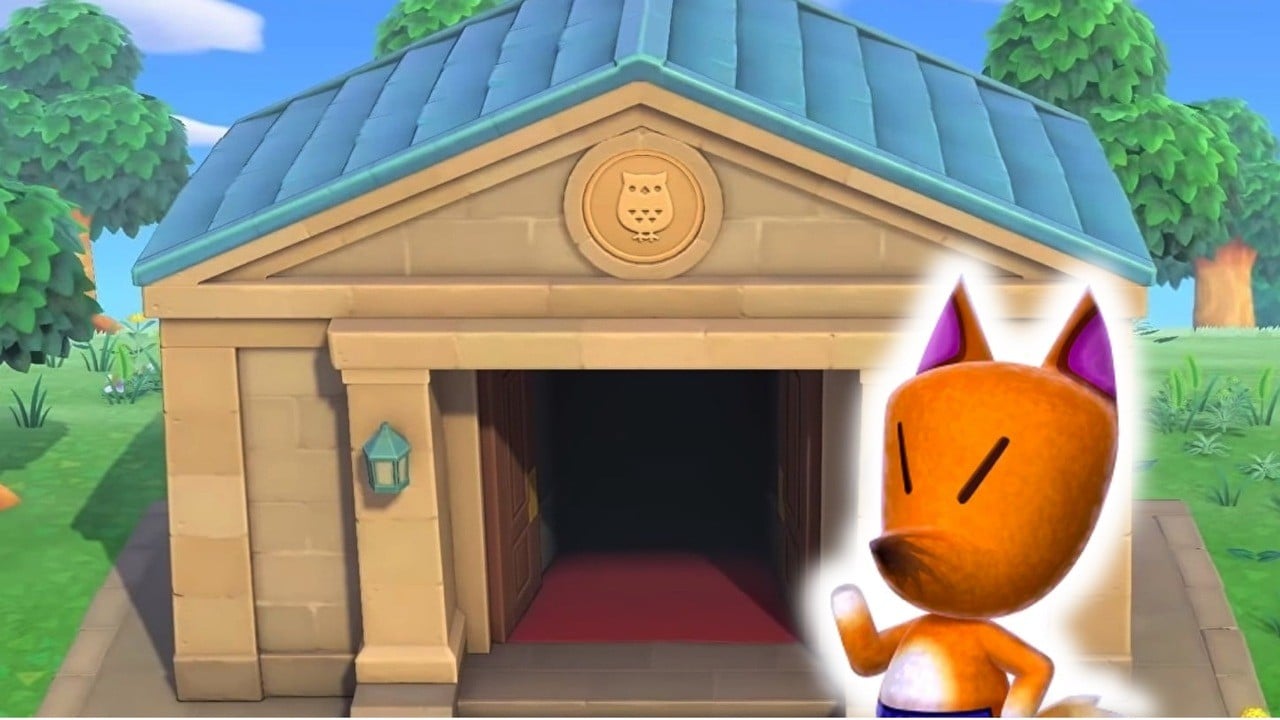 Animal Crossing: New Horizons Villager Potentially Leaks Museum Art Gallery Update
Since the game launched last month, Animal Crossing: New Horizons players wonder where the series' famous art gallery has gone. A ubiquitous feature of previous games, the art gallery has been a much-loved part of the Blathers' museum – fake paintings and all – but it's nowhere to be found in the new game.
As you know if you own a copy yourself, the New Horizons museum has areas for fossils, bugs, and fish, complete with a mysterious staircase that leads nowhere. It looks like all of that might be about to change, as talking to a villager called Fang reveals some very intriguing game text.
Check out the conversation below (and note that it was posted to Twitter via Nintendo Switch Share, so it's the real deal).
As you can see, Fang is talking about an art gallery that right now doesn't even exist. Does this mean that Nintendo originally planned to include an art gallery, or are there plans to incorporate it later? We're definitely hoping for the latter.
Just last week, we actually put together a full article on why we think the Art Gallery and good old Crazy Redd will be returning to New Horizons. It certainly adds even more potential to those early thoughts.
Do you think it's only a matter of time before we see the return of the art gallery? Would you like to see Crazy Redd return to New Horizons? Tell us below.