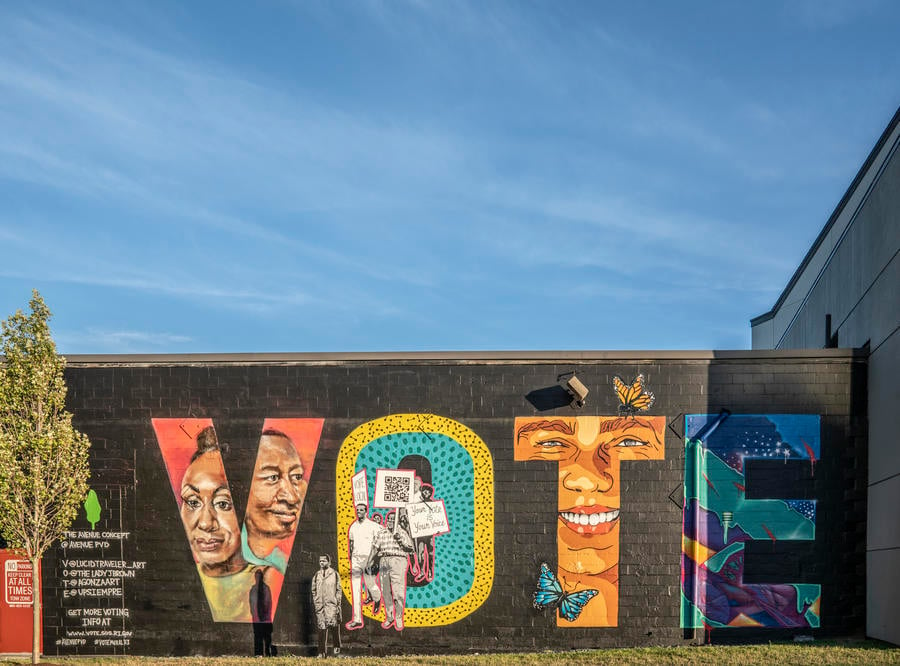 Attend the RISD Museum's Virtual Art and Activism Program
Register to participate in the free online program on Zoom, which will take place on Thursday, October 29 from 7 p.m. to 8:30 p.m.
Rhode Island School of Design Museum (RISD) is hosting a virtual panel titled Art and Activism with local artists in collaboration with the concept of avenue. The online program will take place via Zoom on Thursday, October 29 from 7-8:30 p.m. The panel is free, but you must Register online. Artists including AGONZA, Kendel Joseph and Nafis White will discuss how art is used to create social awareness and promote change. The panel will be animated by Kajette Solomon, educator of the RISD Museum.
Providence has seen numerous street art murals and other works of art pop up since the summer in response to social unrest following the murders of George Floyd and Breonna Taylor, among other black people who died from the injustice in America. Panel participants will learn about the process of creating this art and what it means for artists. Two of the artists involved in the panel, AGONZA and Kendel Joseph, teamed up with two other artists to create the beloved VOTE mural near Davol Square (Nafis White is pictured in the V in Vote), and AGONZA is also known for her mural that appeared on the closed windows of Queen of Hearts and Modern Love in downtown Providence, which featured Miss Rhode Island USA 2020, Jonet Nichelle. These two projects were supported by Avenue Concept.
AGONZA (@agonzaart) is Angela Gonzalez, a Providence-born artist who grew up in the Manton Projects. She lived in the Dominican Republic in an adoption care facility for nuns during her teenage years. Her art is meant to share and communicate a message and all of her projects are created to serve a purpose.
Kendel Joseph (@lucidtraveler_art) grew up in Providence and is a self-taught artist. His work is inspired by portraiture and Renaissance-style expressionism. The art he creates has a 3D effect of large paintings inspired by realism.
White Nafis (@nafis_white) is a Providence-based artist, sculptor, and scholar. She uses common objects to create sculptures that reflect love and self-affirmation. His work can be found at the RISD Museum and the University of New Mexico Art Museum.
Sign up for Art and Activism here.
RELATED ARTICLES
The Avenue Concept changes its mural on the façade of Banque Nationale Providence
The Avenue Concept: Bringing Year-Round Street Art to Providence
Best of Rhode Island 2020