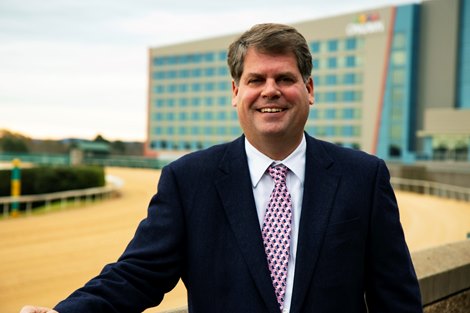 Cella appointed to the management committee of Equibase
[ad_1]
Louis Cella, president of Oaklawn Jockey Club, has been appointed to sit on the board of directors of Equibase, announced on December 15 the president of Equibase, Ian Highet.
In 2017, Cella was named president of Oaklawn, succeeding his late father, Charles Cella, and became the third generation in his family to serve on the board of directors of the Thoroughbred Racing Associations of North America. Cella has been a member of the Jockey Club since 2017 and is Director of the Thoroughbred Racing Protective Bureau and a member of the Board of Trustees of the National Museum of Racing and Hall of Fame.
Cella occupies a seat on the board of directors left vacant by Daisy Phipps Pulito, head of racing at the Phipps team, who joined the Equibase management committee as a representative of the Jockey Club in 2016.
"As someone involved in all aspects of thoroughbred racing, Louis is not only passionate about our sport, but also brings a wealth of knowledge and experience to this committee, and we look forward to his contributions," said Highet said. "Daisy's personal and professional involvement in thoroughbred breeding and racing, as well as her experience in sport and television, provided valuable insight to the committee, and we thank her for her service."
The Equibase management committee is made up of members from each of the company's two general partners: the Jockey Club and the TRA. TRA representatives are Peter Berube, Happy Broadbent, Christopher McErlean, David O'Rourke, Mike Rogers and Josh Rubinstein. Besides Highet and Cella, the representatives of the Jockey Club are C. Steven Duncker, James Gagliano, Stuart Janney III and Nick Nicholson.
Register for Blood horse Daily
[ad_2]