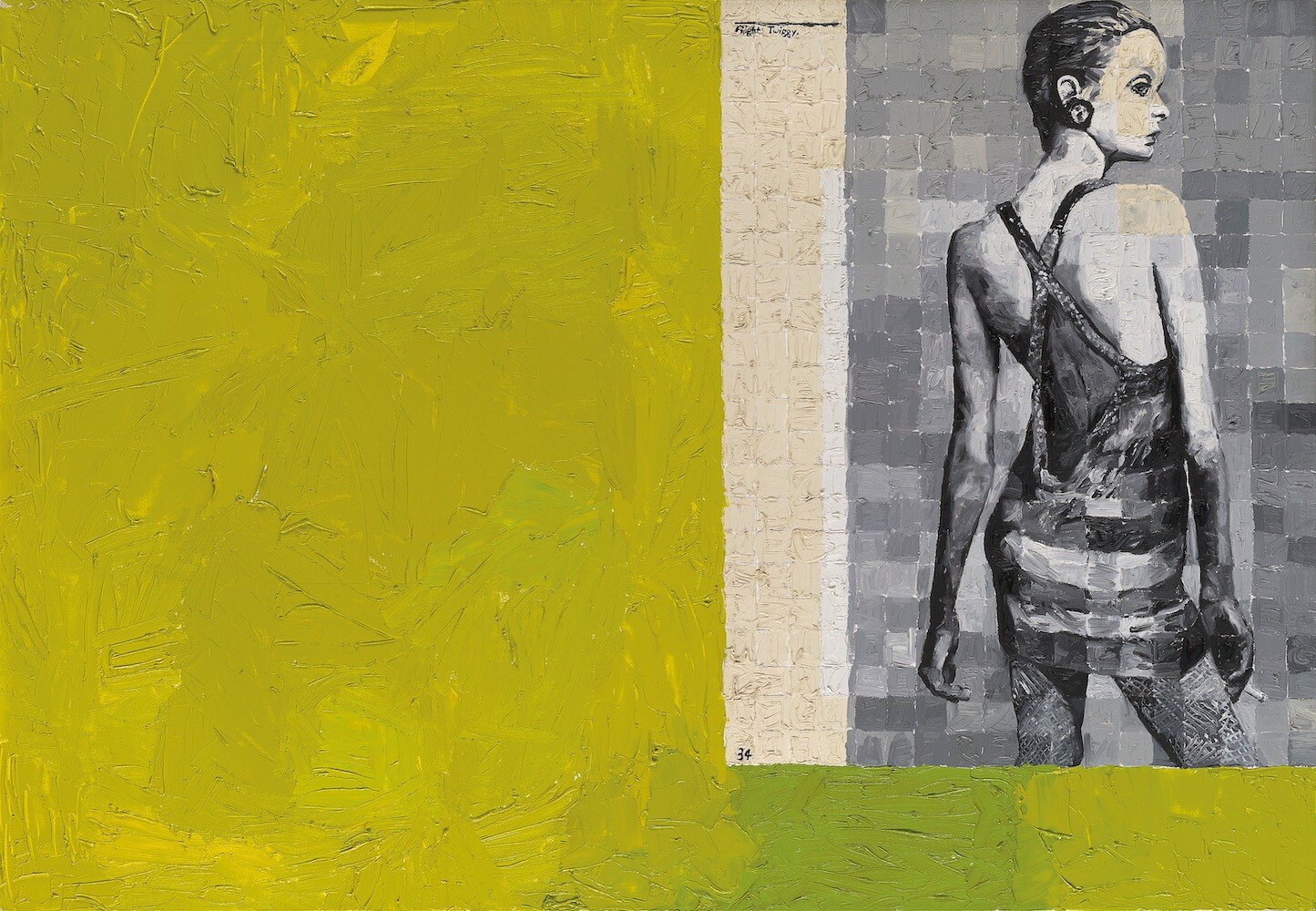 Instagram / Facebook / #accamelbourne / #definingmomentsacca
ACCA's two-year lecture series Defining Moments: Australian Exhibition Histories 1968-1999 will be presented this year as illustrated video lectures online.
Designed to shed light on markers of change in Australian art in the last three decades of the 20th century, Decisive moments last year focused on key exhibitions and projects from the late 1960s and 1970s. This year the series will explore new institutional models and contemporary modes of exhibition creation that have emerged over the years. 1980 and 1990, including the Asia-Pacific Triennial and 4A Center for Contemporary Asian Art, as well as exhibitions and projects led by First Nations artists and curators in Australia and abroad, among others.
In 2020, the series will be presented online as podcasts and video lectures to expand the national and international reach of this ambitious and rich historical project, starting with an exploration of the 1982 exhibition at the National Gallery of Victoria. Popism, by an independent writer and researcher Judy Annear. Organized by Paul Taylor, then 24, editor and publisher of the influential contemporary art publication Art and text, the exhibit was a provocative and rhetorical manifesto for a new generation, including Howard Arkley, David Chesworth, Juan Davila, Maria Kozic and Jenny Watson, among others.
Judy Annear's talk will be available on May 25 and will be followed in July by The art of recession and other strategies, a talk given by the artist and former director of the Brisbane Institute of Modern Art Peter Cripps, based on the IMA exhibition of the same name which he organized in 1985, in response to the social, political and cultural contexts of the time.
"The series takes a closer look at the exhibitions and projects that have shaped Australian art since 1968 – ambitious, contested, controversial projects, defining and challenging the genres that have informed and transformed the cultural landscape, as well as our understanding of this. which constitutes art itself, "said ACCA Artistic Director / CEO Max Delany. "Presented by some of Australia's leading artists, curators and academics, we are excited to launch the series as digital lectures, more widely accessible to national and international audiences. "
Defining Moments: Australian Exhibition Stories 1968-1999 is presented in association with Abercrombie & Kent and the Research Partner Center of Visual Art (CoVA) at the University of Melbourne; and supported by Media Partners Art Guide Australia, The Saturday Paper and Triple R; and Event Partners the Melbourne Gin Company, Capi and the City of Melbourne. Each conference will be accompanied by a tailor-made cocktail recipe, created by the Melbourne Gin Company.
Monday 25 May
Popism, National Gallery of Victoria, Melbourne, 1982
Speaker: Judy Annear, writer and independent researcher
Monday July 13
The art of recession and other strategies, Institute of Modern Art, Brisbane, 1985
Speaker: Peter Cripps, artist and former director of the Institute of Modern Art, Brisbane (1984-86)
Respondent: Channon Goodwin, Director of Bus and Composite Projects: Moving Image Agency, Melbourne, and founding co-organizer of the conference
Monday July 27
The aboriginal memorial, Sydney Biennale, 1988
Speaker: Djon Mundine, OAM, curator, writer, artist and activist
Monday August 24
First Asia-Pacific Contemporary Art Triennial, Queensland Art Gallery, Brisbane, 1993
Speaker: Doug Hall, AM, writer, critic and former director of the Queensland Art Gallery | Modern Art Gallery (1987-2007)
Monday September 21
Aratjara: art of the first Australians, Kunstsammlung Nordrhein-Westfalen, Düsseldorf, 1993 and Current: Emily Kame Kngwarreye, Yvonne Koolmatrie, Judy Watson, Australian Pavilion, Venice Biennale, 1997
Speaker: Stephen Gilchrist, Writer, Curator and Associate Lecturer in Indigenous Art at the University of Sydney
Monday October 5
Don't Leave Me Like This: Art in the Age of AIDS, National Gallery of Australia, Canberra, 1994
Speaker: Dr Ted Gott, Senior Curator of International Art, National Gallery of Victoria, Melbourne; and curator of Don't Leave Me Like This: Art in the Age of AIDS
Monday October 26
Creation of the "Galerie 4A" and the inaugural exhibition in 1997
Speaker: Mikala Tai, Director 4A Center for Contemporary Asian Art
For more information and podcasts from the 2019 series, visit https://acca.melbourne/series/defining-moments/