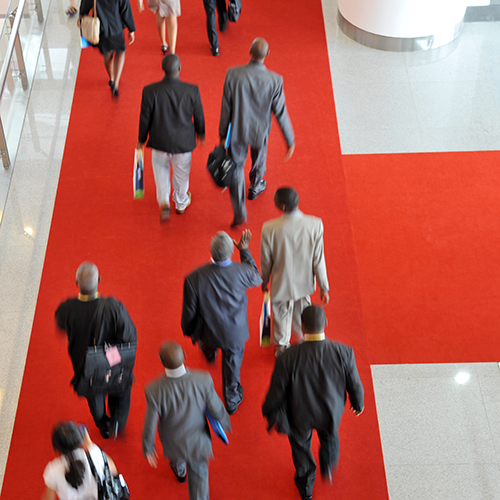 ELFA Asset Management Conference Returns In-Person in 2022
the Equipment Rental and Finance Association announced that his 2022 Equipment Management Conference and Exhibition will be held in person February 13-15 at the Westin La Paloma Resort in Tucson, AZ. The annual conference attracts asset managers, equipment appraisers, dealers and service providers in the equipment finance industry.
"We are thrilled to be together in person at the 2022 Equipment Management Conference," said Tom Monroe, ELFA Equipment Management Conference & Expo Chair. "Our committee provides great networking, educational content and professional development opportunities for attendees. We look forward to learning and networking with industry colleagues and friends from February 13-15.
Highlights of the event will include:
Sector sessions providing insight and insight into market conditions for a variety of equipment segments including Truck/Trailer, Alternative Energy, Aircraft, IT/PC/Tech, Construction, Rail , healthcare, handling and domestic shipping
Sessions on hot topics including:

What's hot? What is not?
The impact of alternative fuel sources
Supply chain management, problems and solutions

Career development sessions on the basics of asset management and how to plan a career in asset management
A keynote address by John E. Silvia, Ph.D., an investment professional and former chief economist at Wells Fargo
An off-site visit to the Pima Air & Space Museum
An exhibition of equipment appraisers, dealers, auctioneers and others
In-person networking receptions
Members of the event planning committee include:
Tom Monroe, Senior Vice President, ATEL Equipment Services, ATEL Capital Group (Committee Chair)
Carl Chrappa, Senior Managing Director, The Alta Group (Chair Emeritus)
Nicholas Coscia, Head of Equipment, Asset Management Americas CT&I, DLL
Anthony Gordon, Director of Asset Management, Agricultural Leasing
Laura Grill, Asset Management, Truist Equipment Finance
Thomas Harford, Senior Vice President of Equipment Management Group, Wells Fargo Equipment Finance
Robert Herb, Vice President, Global Asset Manager, Healthcare and Cleantech, DLL
Philip Houser, Director, Asset Management, CIT
Elizabeth Jaramillo, Vice President of Asset Management/New Business Support, Key Equipment Finance
Kelly Lane, Senior Vice President of Asset Management, BciCapital
Robert Mercogliano, Strategic Account Manager – Financial Services, bidadoo
James Merz, Senior Vice President and Head of Equipment Management, Fifth Third Bank
Andrew Pace, COO, Asset Compliant Solutions
Jane Rethmeier, CEO, Harbor Capital Leasing
Joseph Santora, Managing Partner, Irontrax
Kevin Sensenbrenner, Senior Vice President/Senior Managing Director and Head of Asset Management, Stonebriar Commercial Finance
Douglas Simon, Administrative Vice President and Head of Equipment Management, M&T Bank
Michael Smith, President and CEO, RTR Services
Kevin Toye, Senior Vice President, Bank of America Global Leasing
Wade Whitenburg, Strategic Accounts: Finance and Insolvency Management, Ritchie Bros.