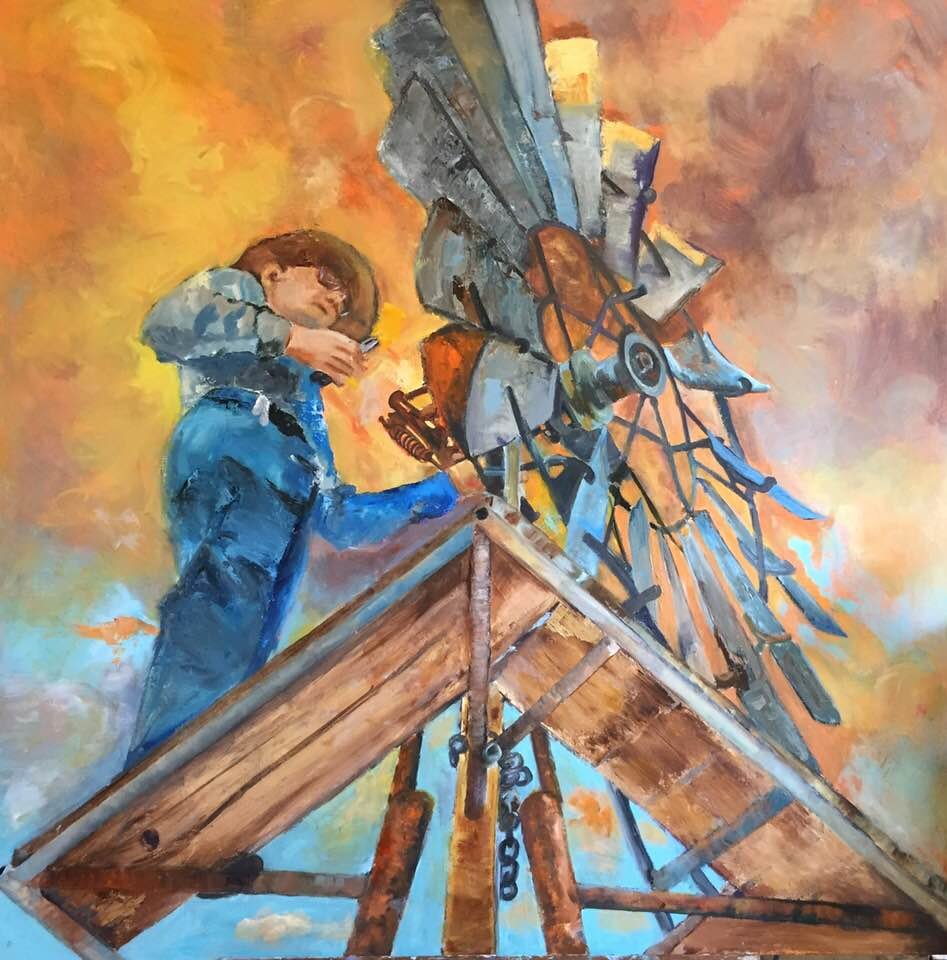 Farm and Ranch Museum art exhibit showcases ag appreciation
Newsletter Report
report card
A deep appreciation of farm and ranch life in New Mexico is behind a new art exhibit at the New Mexico Farm & Ranch Heritage Museum in Las Cruces.
"An Enchanted Vision: The Artistic Celebration of Agriculture and Ranching in New Mexico," features the work of artist Sue Nichols. His paintings are on display in the museum's arts hallway, beginning with a reception, 1:30-3:30 p.m., Saturday, December 18 at the museum, 4100 Dripping Springs Road.
The 30 creations in Nichols' exhibit are primarily oil paintings, but there are also stained glass and watercolors in the exhibit.
As a native of New Mexico and a member of a fifth-generation farm and ranch family, Nichols' artistic inspiration comes from the rich cultural, historical, and geographic landscape of the frontier region. The varied aspects of New Mexico, sunsets, abandoned adobes and stark plains, combine to tell the story of this unique region.
Nichols' art depicts a historical reflection of agrarian and indigenous New Mexico, ranging from depictions of past generations and bygone days to today's youth engaged in agricultural pursuits. His artwork incorporates multiple mediums and inspires a desire to preserve all of the uniquely enchanting charms that make New Mexico so special.
The show will be presented until March 2022.
Visit www.nmfarmandranchmuseum.org.