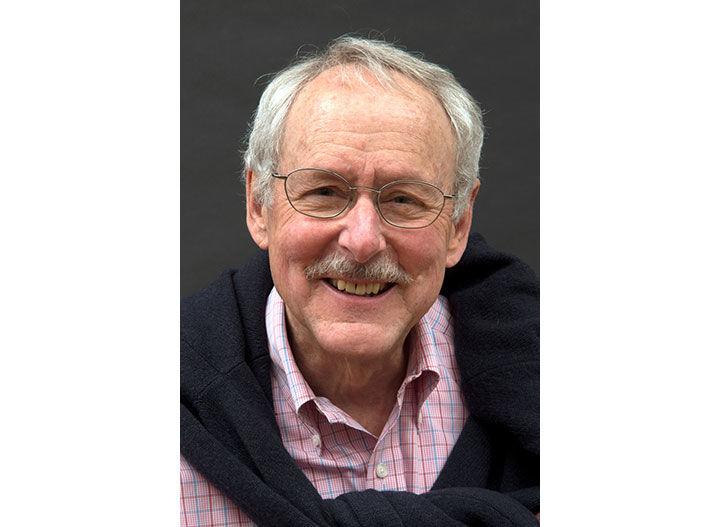 Hassrick is known as a "giant" in the world of museums and art | Local News
[ad_1]
A true leader in the world of museums and art, Peter Hassrick died on Friday at the age of 78.
"Peter was truly one of the giants of the museum world," said Peter Seibert, executive director of the Buffalo Bill Center of the West. "The world of museums, especially in the Rocky States, is small and there are many interconnected circles. He was regarded by everyone not only as a brilliant scholar, but also as a true gentleman in every sense of the word.
Hassrick began working as a high school history and Spanish teacher in the 1960s, but then found his true calling in art history.
"Peter was truly one of the most important art historians of his day and no one worked more passionately than he to bring international attention to West American art," said Karen McWhorter , curator of the Whitney Western Art Museum. "This unprecedented passion combined with a singular intellect has inspired a multitude of influential exhibitions, conferences and publications."
His career began in Fort Worth at the Amon Carter Museum as curator of collections. In 1976, Hassrick became director of what was then the Buffalo Bill Historical Center, a position he held for 20 years.
"During his tenure, he catapulted the Center into national and international spotlight, consolidated the institution's finances, oversaw an impressive improvement in the physical facility of the museum, and fostered the growth of collections and staff," said McWhorter said. "It is important to note that he oversaw the founding of the Plains Indian Museum in 1979, working hand-in-hand with an advisory board made up of representatives of the Plains Tribes to create an award-winning installation."
Hassrick also helped establish a research library in the Center.
"Over time, he was responsible for encouraging large donations of rare books and unique archival collections to the library," said Mary Robinson, Housel director of the McCracken Research Library. "Without his persistent efforts and generous contributions, the McCracken Research Library would not be what it is today, a solid and consistent resource for scholarship on the American West. Peter Hassrick was a unique person. In him we have lost a beloved scholar and colleague.
Hassrick also shaped the Whitney Western Art Museum through his acquisition of works of art; published articles, essays, books and online resources inspired by the collection, and organized numerous exhibitions including, most recently, Painted Journeys: The Art of John Mix Stanley (2015) and Albert Bierstadt: Witness to a Changing West (2018).
"Peter was full of ideas and was never without an exciting project," said McWhorter. "He was the kind of person who could easily inspire a room full of people to join him in any business. When Pierre spoke, people listened. When Peter spoke, it was a difficult act to follow.
After leaving the Center, Hassrick became the founding director first of the Georgia O'Keeffe Museum in Santa Fe, NM, and then of the Charles Russell Center for the Study of Western American Art at the University of Oklahoma in Norman. He then established the Petrie Institute of American Western Art at the Denver Art Museum.
Since 2011, Hassrick has served as Director Emeritus and Principal Investigator of the Buffalo Bill Center of the West.
"We were so lucky that he decided to go back to Cody to retire in 2011, although to Peter retirement seemed a little different than it is for most. He kept an office at the Center and worked longer hours than many paid employees, "said McWhorter. "Peter was my Google… really, he was better than Google. If I had a question related to museum work or West American art or history, I would ask Peter and be completely confident in his answer.
"He was the last word on countless subjects, and I was fortunate to count him as a friend and colleague for a decade, someone who would always take time for me and my questions."
Seibert became executive director in November 2018 and said he spoke with Hassrick frequently.
"He was a great personal resource for me and was totally dedicated to the best interests of the institution," he said. "Together, we found common ground on the story of Joseph Henry Sharp, the artist from New Mexico and Montana, who was Peter's passion last year. I was honored in my first few months here that he asked me to write a foreword to the book he wrote on this subject.
Hassrick is widely acclaimed for his reasoned books and catalogs on Albert Bierstadt, Charlie Russell and Frederic Remington, George Carlin and Buffalo Bill, among others.
"He literally 'wrote the book' – in his case books (over 25 and contributed to over 50) – about many Western American artists, including Frederic Remington, Charles M. Russell, AP Proctor, Ernest L Blumenschein, John Mix Stanley and others, "McWhorter said.
He also gave time to young academics equally enamored of the West, the so-called "Hassrick mentees".
"While others might have rightly rested on their laurels, Peter has worked tirelessly to raise the next generation of West American art lovers," said McWhorter. "He was a busy man, but he always gave generously of his time and advice and provided great advice and important connections to many people at critical times in their careers. I am one of this group of 'Hassrick mentees' and couldn't be more grateful for the decade I spent learning alongside Peter. "
Hassrick leaves behind his wife Buzzy, his two sons and their families. Plans for a celebration of life are pending.
[ad_2]