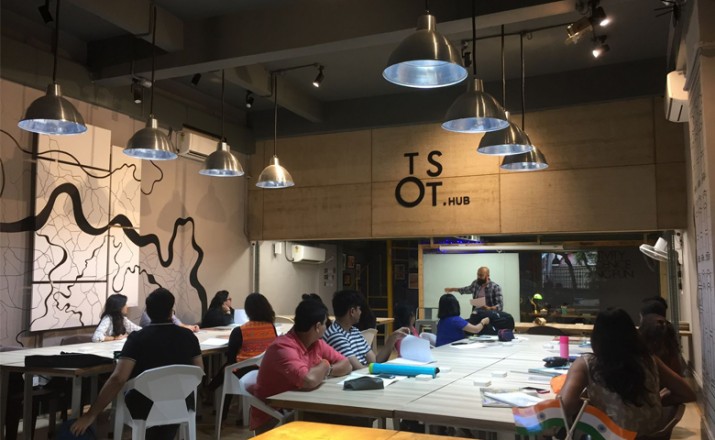 Industry Focused Exhibit Design Course Now Available for Aspiring Professionals
Industry Focused Exhibit Design Course Now Available for Aspiring Professionals
By N Jayalakshmi | 08 December 2021
Co-founded by industry professionals Ankit Pallan and Nimish Kotwal, The School Of Thought, based in Mumbai, provides hands-on, hands-on learning in the fields of exhibition design and production design.
exhibition design and production design . Ankit informs that it is the first school in India to offer such a focused program on exhibition and production design.
Taught by industry professionals, the 6-month course gives students exposure to real-life scenarios and projects, making them industry-ready.
Ankit shares, speaking of the need for such an apprenticeship program, "Many interior designers and architects leave college without much exposure to areas such as exhibition design or production design and, by Consequently, their creativity and talent are wasted. Most of the things they learn from their textbooks are all outdated. Existing courses in areas such as exhibition design are only offered as electives. there is no full fledged course on exhibition design or production design and that's sad as these are big industries.Exhibitions mainly contribute to India's GDP and economy and OTT platforms are huge today in terms of production opportunities.
He adds, speaking of The School Of Thought faculty and how industry professionals are invited to be part of it: "We work for big brands and we invite our customers to give a live preview of the facilities. exposure to our students so they are exposed to real life scenarios and learn not only design but also how to talk to customers, body language etc. We also have various vendors and professionals like carpenters who come and talk to the students about the latest materials, their costs, etc. Also, since we are located in the Lakshmi industrial area of ​​Mumbai, our students have easy access to the materials and other aspects to study in detail.
The 6-month program offered in two batches includes 50 lectures and live projects, which are also part of the student's CV, informs Ankit, so that when they pass out, they are not treated as students of first year but have the benefit of practical experience to be able to better negotiate with potential employers and find meaningful and relevant work opportunities.
Open to "any design-inclined person", as Ankit informs, the course, which is also offered online, helps students find jobs easily as the founders come from industry and are constantly updated on job openings. job and relevant requirements.