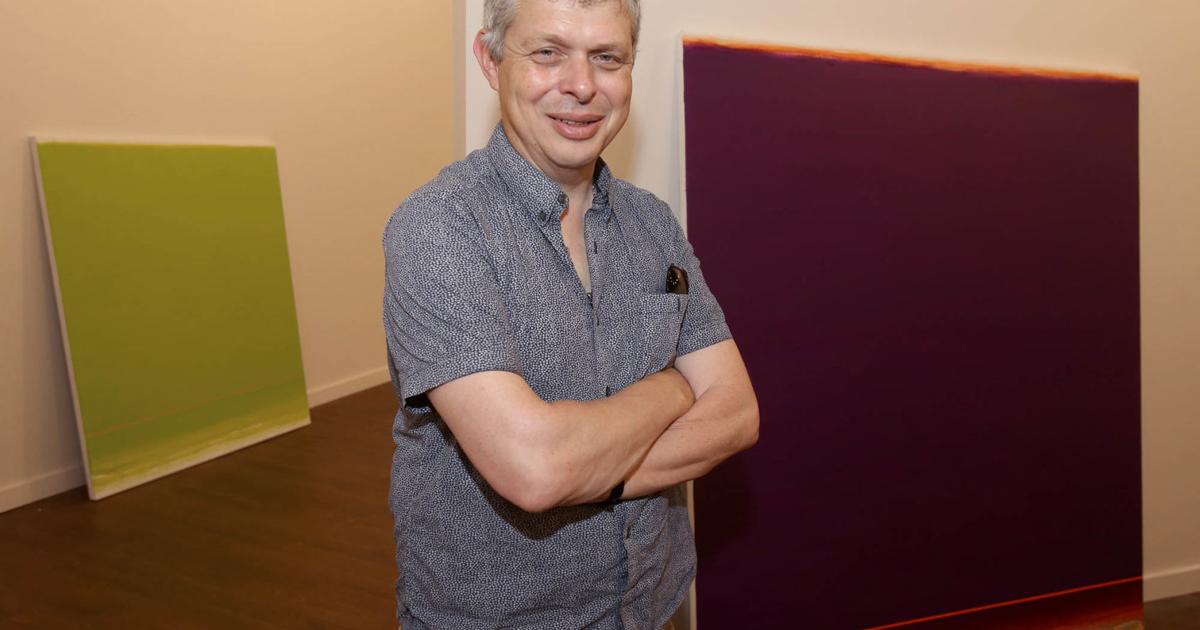 Martin Museum art exhibition explores the suggestion of space | Getting to Waco
Some paintings are not what they appear at first glance in the Martin Museum of Art exhibition "Emergence: Art and the Incarnation of Space".
A canvas that appears as an empty square when viewed from the other side of the gallery reveals a faint border of color when viewed from another angle. With this color in the viewer's eye, a square of different hue then appears.
Seen up close, a large area of ​​solid color in a painting by Shingo Francis envelops the viewer's field of vision, but when the viewer steps back, a thin, continuous line of contrasting color captures their peripheral vision, and what seemed solid now contains form. .
In other works, boundaries shift and blur, creating a perception of movement from a solid object.
"It's not about optical effects. It's all about space," explained guest curator Richard Davey, an art writer, scholar and Anglican chaplain at Nottingham Trent University in Nottingham, England. "It's that impossible point where something tangible becomes tangible in our heads."
The realm of faith and art is familiar territory for Davey, who studied contemporary art for his doctorate in theology and finds there a window into unseen realities. "I watch how faith artists explore the world through their faith. I'm interested in what art tells us about the larger reality," he said.
In "Emergence", the work of the American artist of German origin Josef Albers, best known for his book "Interaction of Color", serves as a starting point for the paintings and sculptures of six contemporary artists he has inspired: the Americans Edith Baumann, Benny Fountain, Shingo Francis, Jane Harris and Fritz Horstman, and the English artist Richard Kenton Webb.
Davey said their works use color juxtapositions, perspectiveless forms, and other techniques to create impressions of space and meaning beyond what's in the physical image. "We rarely look at the space in the middle (between the visual art and the viewer), but what we call empty space is filled with atoms and particles," he said. "I'm interested in where boundaries start to merge, where two dimensions become three. . . It is an incarnation, giving flesh and substance to the void of space.
The art writer hopes viewers will leave the exhibition not with a memory of objects, but an experience of seeing. "Part of this show is watching," he said. "People should go out and look with a different eye.
Davey will lead a panel discussion with many participating artists on September 10. "Emergence: Art and the Embodiment of Space" will run through October 6 at the museum, located in Baylor University's Hooper-Schaefer Fine Arts Center.