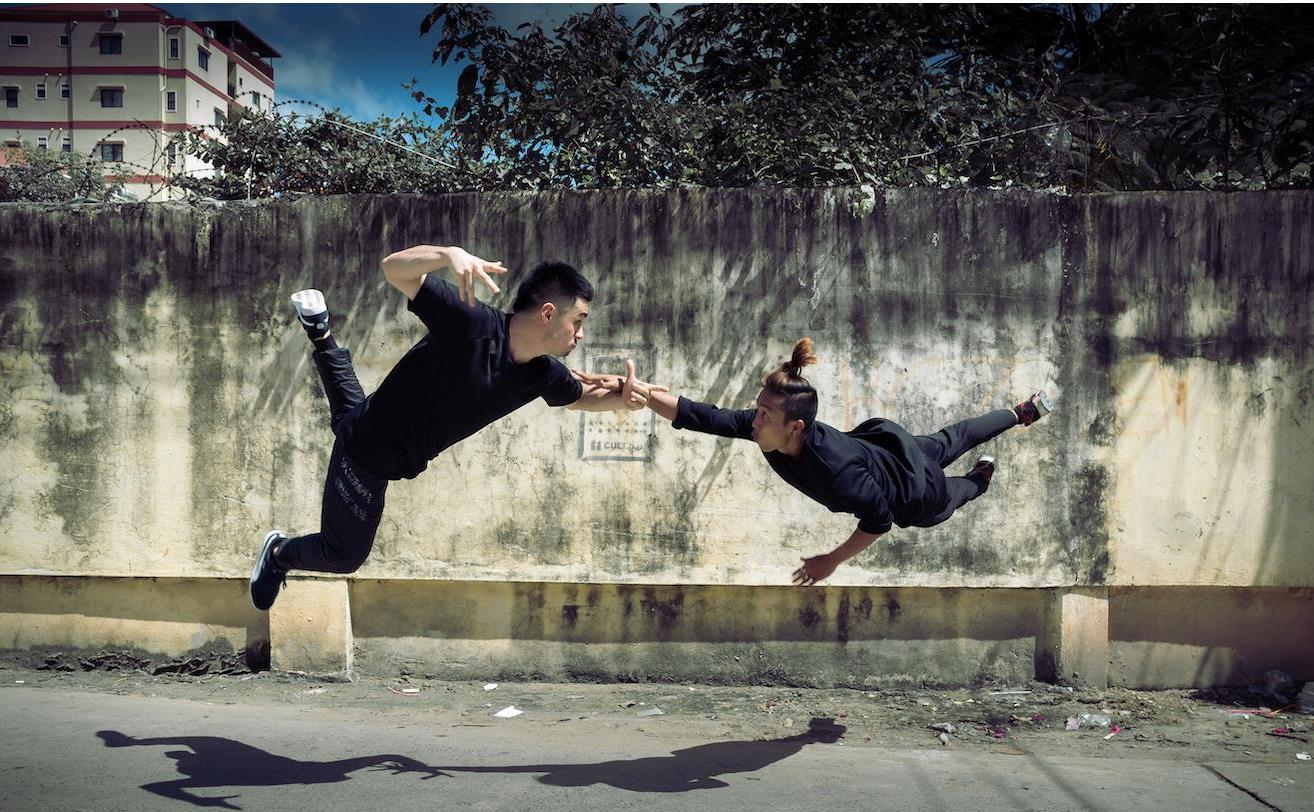 Massive cross-cultural 'season' rethinks UK/Australia connection and stories
Launched in September – pandemic or not – Australia is embarking on one of its most ambitious international cultural exchange programs with the UK, putting the arts at the center of diplomacy.
The 2021-22 UK/Australia season is a joint initiative of the British Council and the Australian Department of Foreign Affairs and Trade (DFAT).
Started in September 2021, the program runs until March 2022 in Australia and December 2022 in the UK. This is the first-ever bilateral cultural exchange program between our nations in this volume.
British Council Australia director Helen Salmon said: "The fact that the UK/Australia season even exists at this time is extraordinary."
She continued: "Over the past 18 months, our colleagues in arts and education have shown steely tenacity…If the past year has taught us anything, it is our deep desire to connection, something that is at the heart of everything the British Council does. '
What does this mean for artists?
Between theatre, cinema, visual arts, dance, design, architecture, music, literature and higher education, the theme of the season is Oho are we now? It will feature over 200 live and digital events.
The UK's High Commissioner to Australia, Victoria Treadell, said: "The season is a celebration not only of our culture and the way our artists, performers and educational institutions connect, but also of the how we recognize ourselves for who we are today. '
The season will feature programming for all ages and celebrate the diversity of cultures and languages ​​of both countries. It will focus on the voices of Australia's First Nations, enable cultural exchange with Wales, Scotland, England and Northern Ireland, and celebrate the diverse societies that have emerged in Australia and in the UK through migration.
Salmon continued, "We are in a liminal time, a time of great change, and it will be our artists and our thinkers who help us make sense of things. They will show us who we really are and who we could become.
Songlines: In pursuit of the seven sisters, The National Museum of Australia's extraordinary immersive exhibition will make its European premiere at The Box, Plymouth. Picture provided.
An overview of the program
Adelaide Festival working on a new project with Chineke! Orchestra, the first professional orchestra in Europe, made up of a majority of black, Asian and ethnically diverse professional musicians from the UK and mainland Europe (March 2022, Adelaide).
wired laboratory, with the Wiradjuri community and BAFTA award-winning artist, Chris Watsonwill present Calling Country (working title), an experiential audio project in the Wiradjuri language spoken on Country that will be presented at the Church of the Immaculate Conception, a recently desecrated Catholic church in the small rural village of Muttama.
POP icons presented by the winner Javaad Alipoor Company will see artists working with migrant and refugee communities in Sydney to explore the different cultures they have brought to Australia to Riverside National Theater in Parramatta (September 21 – February 22, Sydney).
Ballarat International Photography Biennial will present a Linda McCartney retrospective alongside exhibitions by Mitchell Moreno and Alix Marie (August 21 – September 21, Ballarat).
Made in Birmingham/Made in Sydney is a digital collaboration between Australia's Museum of Contemporary Art (MCA) and Ikon in Birmingham with Fijian-Australian artist Salote Tawale and British-Afghan artist Osman Yousefzada through two new video works (March – June 2022).
rebirth one, a British-Australian movement of 11 female artists and cultural producers will present a six-month digital micro-festival This is who we are: framing the margins, drawing on their African and Caribbean, Indigenous and West, South and Southeast Asian backgrounds, through a series of mentorship sessions and workshops (September 21 – March 2022, online).
And the National Gallery Victoria will create a season-specific program around major works by the Welsh artist, Cerith Wyn Evans (September – November 2021, Melbourne), while in Canberra the NOTNational Museum Australia will present COP-26 Climate Foruma 2-3 day event focusing on responses to COP-26 (21 November, Canberra)
Shaun the Sheep. Photo James D. Morgan Getty Images, provided.
Australian Circus Ensemble Aboutand Academy Award-winning studio Aardman bring Shaun the Sheep to the stage.
The Electric Dreams Adelaide: immersive British showcasea five-day event focused on the art of immersive storytelling presented by Crossover Labs (February 2022, Adelaide).
Blast theory will present The horseman has spoken opening to Adelaide Fringe Festival. After a sold-out season at the Barbican in London, this interactive performance will invite participants to pedal through the streets of the city guided by a narrator and a score, in search of unknown places and strangers (February 2022 – March 2022, Adelaide).
Playable City Melbourne is a project by RMIT University in collaboration with Watershed, Bristol connecting music, games and fashion to public space – shaping an urban play community exploring alternative ways of being, connecting First Peoples to the place and a more than human infrastructure.
UK's leading circus company Recovery will collaborate with Casus Circus to present Large Digital Village, an online program of original films, podcasts and curated conversations (September 2021 – March 2022, digital).
Melbourne Arts Center will bring together Oily Cart (UK) and Polyglot Theater (Australia), two of the world's leading makers of theater for young audiences, to create a new inclusive work called PARKED for children with profound and multiple learning disabilities (November 2021, Melbourne).
Australian premiere and national tour by the writer, artist and activist Travis Alabanzathe award-winning show Burgers!while the British poet, playwright and author Joelle Taylor will do the trick C+nto franca spoken word theater performance.
Songlines: In pursuit of the seven sisters, The National Museum of Australia's extraordinary immersive exhibition will make its European premiere at The Box, Plymouth in October 2021.
Keg de Souza, an artist of Goan descent, will transform Inverleith House in the Royal Botanic Gardens, Edinburgh, into Climate House, a home for 21st century explorers, scientists, artists, thinkers, who investigate the impact of climate change.
The first visit to the UK by Australia World Orchestra, led by maestro Zubin Mehta. All musicians are Australian, hailing from major orchestras and ensembles around the world. Australian soprano Siobhan Stagg will perform with the AWO as part of the UK/Australia season. (Dates to come 2022).
the British Film Institute (BFI) works with the Australian Center for the Moving Image (ACMI) and the National Film and Sound Archive of Australia (NFSA) will present a program through the art of film and the moving image that explores themes of representation and identity in 2022.
the Sherman Center for Culture and Ideas (SCCI) will present round tables and keynotes on fashion, architecture at Design Museum, London, bringing together 40 Australian-based speakers and expats from around the world to take part in two intensive, three-day, salon-style conferences. (October 2022, London)
Australian Chamber Orchestra will return to London to give three concerts, including Rivera music and film collaboration with BAFTA-nominated director Sherpa Jennifer Peedom (dates and location to be announced).
The season enjoys the generous support of a philanthropic board, co-chaired by Sir Lloyd Dorfman in the UK and David Gonski AC in Australia, with members in both countries.
Find out more about the UK/Australia 2021-22 season.