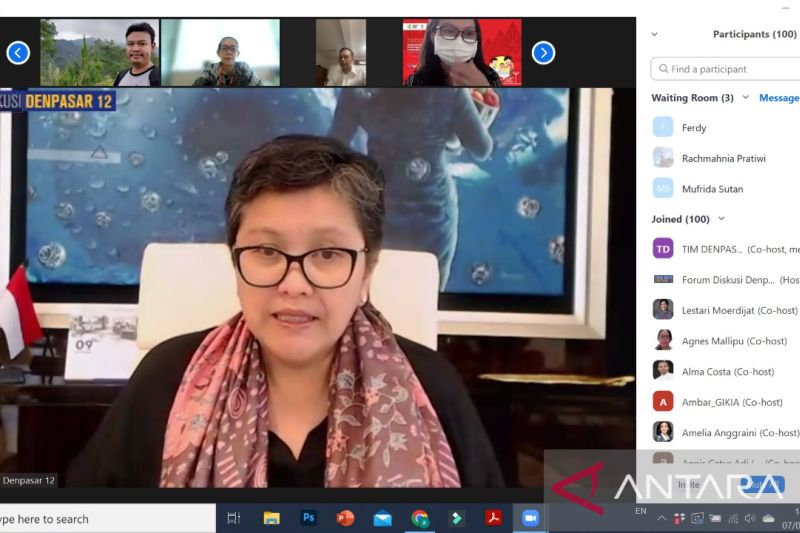 MPR pushes for joint movement to help transform museum management
Jakarta (ANTARA) – The transformation of museum management must become a joint movement of all parties, both stakeholders and the community, and be followed by research and sustainable funding, said the vice – President of the People's Consultative Assembly (MPR), Lestari Moerdijat.
"Transformational efforts in the field of culture, especially museum management, must be a joint movement. Cultural development is not only physical but must also be supported by cultural research and sustainable funding," said noted Moerdijat in a written statement received here on Friday.
Furthermore, she felt that the use of technology could be one of the keys to transforming the function of the museum from what was originally just a place to store cultural objects for ultimately become a space capable of offering cultural experiences to its visitors. .
In fact, digital transformation will be able to unite two groups in museum management, particularly groups that prioritize conservation aspects and those that prioritize economic use, she explained.
Moerdijat noted that currently, digital transformation in culture has received considerable public attention and is being studied by scholars through various scientific writings. She felt that the situation could also promote digital transformation in the field of culture, in particular the management of museums.
The key to overseeing transformation is changing the mindset of stakeholders and the community, she stressed. Thus, managers of museums and objects of cultural heritage will be able to understand the stages of cultural development.
The Vice-President of MPR noted that currently, museums that successfully fulfill their functions do not only focus on becoming a place for the exhibition of cultural objects, but are also able to offer experiences to their visitors. Thus, museums can also provide a source of income for managers.
Moreover, she claimed that 60% of the Indonesian population belong to Generation Z, who experienced and explored digital culture at an early age. This condition has become both a challenge and an opportunity for those involved in museum management and cultural development in general, she noted.
Related News: National Museum and Ministry Hold Museum Quiz Competition
Related News: Museum managers must get creative to attract visitors: ministry