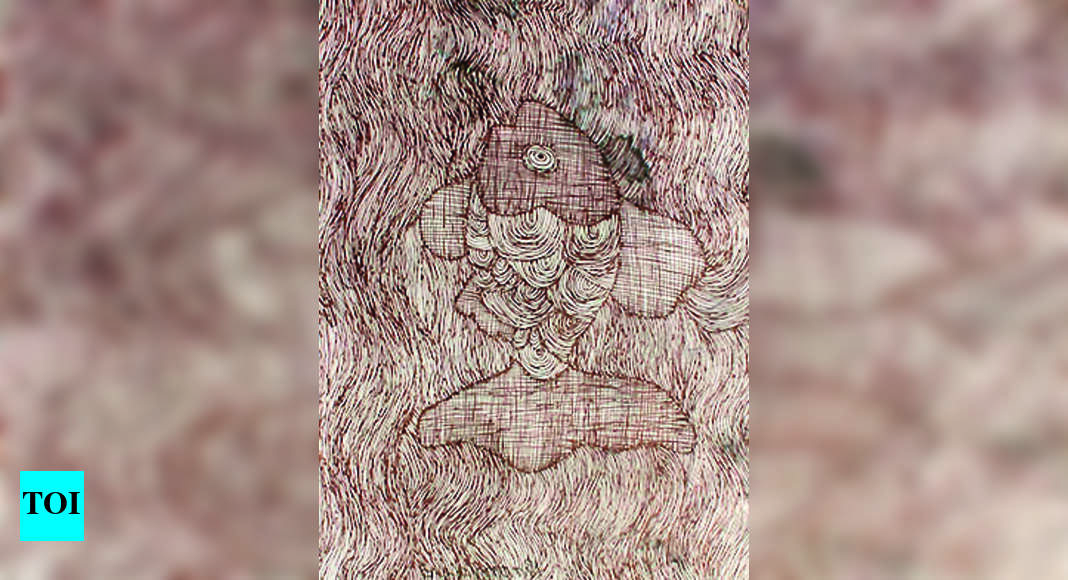 Museum art sessions help autistic kids discover their talent | Kolkata News
Calcutta: Abhishek Sarkar, who used to struggle to sit still for 15 minutes, now sits for more than two hours straight drawing and painting.
Sagnik Roy, who had trouble grasping with insensitive fingers, enjoys painting with his fingers. His motor skills have improved and he can now move his wrists and fingers to paint and color.
An experiment the Indian
Museum
began in December 2021 by opening the facility on Mondays to visitors with developmental disabilities has had a therapeutic effect on autistic youngsters. Art improves some of their cognitive and motor skills.
"The Soulful Silence at the Indian Museum on Monday brought joy to the lives of Sagnik and the other participants, who are autistic. Before that, Sagnik was very reluctant and lost in his own world. But now he and the others are waiting looking forward to the art workshops at the museum on Mondays and enjoying the time there. Seeing them happy makes us parents and caregivers happy too," said Sagnik's mother, Dipa Roy.
Indian
Museum Art
Section Curator and Head Arnab Basu, who took the initiative to open the museum to people with developmental conditions on Monday when the museum is closed to visitors, said the Tranquil atmosphere within the building and the art workshops had helped the autistic children, participating in the exercise, reveal their talent. "When we launched the Soulful Silence program, we wanted to touch hearts and make the museum inclusive. Although there is no ban on the entrance of special visitors to the museum, people with autism have avoided it as they are not comfortable with the noise and bustle found the days when others are there. Giving them the option to enter when the museum is closed to the public not only opened up the world of possibilities for them, but also opened our eyes to their world," Basu said.
Indian museum director Arijit Datta Chaudhuri, who has been a big supporter of the programme, said the silence at the museum on Monday was replaced by joyful laughter and joy from workshop participants and their caregivers. "The museum has become a happy place, where these children explore their talent and discover joy," he said.
Among the talented artists discovered during the workshops are Subhranil Das, Aratrika Mukherjee and Avisek Sarkar. Their drawings and paintings left everyone in awe.