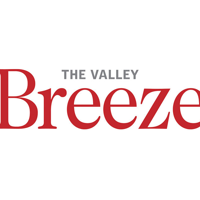 Museum of Work & Culture Shares Japanese-American Stories During WWII | Entertainment
WOONSOCKET – The Museum of Labor and Culture will present "Righting a Wrong: Japanese Americans and World War II," a poster exhibit from the Smithsonian Institution. The exhibition will open on Thursday, January 13 and will remain in the changing gallery until March.
The exhibit traces the history of the Japanese national and Japanese American incarceration during World War II and the people who survived it. Some 40 years later, members of the Japanese-American community led the nation to confront the evil it had done – and urged Congress to do something about it.
Based on an original exhibit at the National Museum of American History, the "Righting a Wrong" poster exhibit revolves around eight fundamental questions that encourage viewers to engage in a dialogue about how it happened and on the possibility of this happening again. Embracing themes as relevant today as they were 75 years ago, the poster exhibition tackles themes of identity, immigration, prejudice, civil rights, courage and what it means to be American.
In addition to the Smithsonian's poster exhibit, the museum will also feature a short documentary, musical reflections, informational videos, explanatory texts, illustrative graphic novel panels, a digital exhibit, visual arts and a book corner where visitors can learn about Japanese American experiences during this period through classic children's books.
In addition, the museum will host a variety of virtual programs during the exhibition installation, sponsored by the New England Japanese American Citizens League. These include:
• Sunday, January 23, 1 p.m. "The Power of Objects:" Noriko Sanefuji, Smithsonian Museum Specialist and Co-Curator of "Righting a Wrong," highlights work in telling the story of the incarceration of Native Americans Japanese through artifacts.
• Saturday February 19, at 1 p.m., "Remembrance Day 2022: Executive Order 9066 and its legacies:" Ken Nomiyama (Tule Lake Committee) and Jim McIlwain (New England Japanese American Citizens League) will speak on Remembrance Day 80 , discussing President Roosevelt's Executive Order 9066 and its consequences during World War II and today.
• Saturday, March 12, 1 pm: David Sakura and his guests will discuss their experiences and those of their families during and after World War II. This program will be facilitated by Erin Aoyama, Ph.D. candidate in American Studies, Brown University.
Illustrator Rae Kuruhara celebrates Japanese-American food culture by demonstrating how to make onigiri and spam musubi in two short videos and a comic book.
"Righting a mistake: Japanese Americans and World War II" was developed by the Smithsonian's National Museum of American History and adapted for travel by the Smithsonian Institution Traveling Exhibition Service. The traveling exhibit and poster exhibit are funded by a grant from the Asian Pacific American Initiatives Pool, administered by the Smithsonian Asian Pacific American Center; the Terasaki Family Foundation and CL Ehn & Ginger Lew.
Museum of Labor and Culture The museum's opening hours are Tuesday to Friday, 9:30 am to 4 pm; Saturday, 10 a.m.-4 p.m. For more information, visit www.rihs.org/locations/museum-of-work-culture or email [email protected]