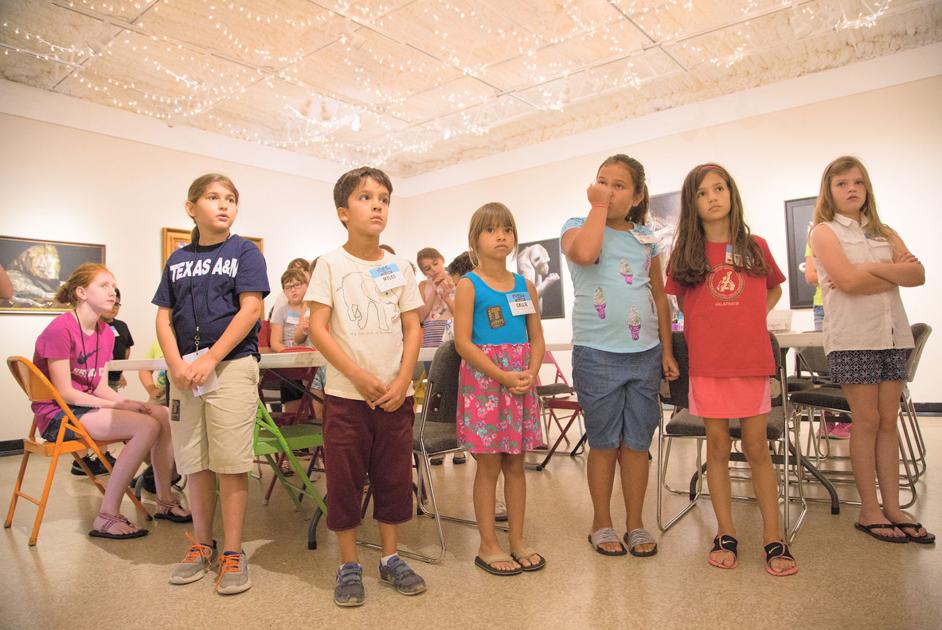 Youth Camp teaches French museum, art, language | Business
Kathryn Hickman, 9, of Nazareth Academy, will be able to speak to her great-grandmother in their shared love language, French.
As a participant in the STEAM Explores the Louvre! Team, Kathryn will learn basic French within the framework of the concepts taught.
Every time Kathryn visits her great-grandmother, she says, it's another chance for her to learn the language she speaks.
"I love you beautiful Paris," said Kathryn in perfect French. This translates to "I love beautiful Paris."
The weeklong camp is one of four in the STEAM Team Adventure series hosted by the Children's Discovery Museum.
STEAM stands for science, technology, engineering, art, and math.
This week's trip to the Louvre, one of the world's largest museums in Paris, began Monday at the Nave Museum.
Campers learned about Sally Maxwell's current exhibit and the art of scratching while working on their own pieces, said Tanya Wilkinson, education coordinator at the Children's Discovery Museum.
A YouTube video guided campers through the Louvre, so they could feel like they were there, Wilkinson said.
In the camp, children learn about artists and pieces in the Louvre, local museums, being an artist, the relationship of science to art and architecture, she said.
"A building itself can be a work of art," Wilkinson said.
A variety of prints have been installed at the Leo J. Welder Center for the Performing Arts where art from campers can be showcased alongside the collection of STEAM panel member Jill Fox, Wilkinson said.
"It's fun to feel like you're jumping into this painting," she said.
About 100 children participate in the series with 35 participants at this week's camp.
Wilkinson said the camp's mission is to foster lifelong learning for children and families through vibrant educational experiences.
Campers will receive a sticker to add to their camp badge collection at the end of each camp.
Participants have the opportunity to become junior CDM ambassadors, who will introduce the museum before it opens in September and share their ideas with staff, Wilkinson said.
Next week's camp is The STEAM Team Takes on the Big Apple, where campers will experience New York's transportation, skyscrapers, people, and Broadway.